⭐
View All Games A-Z
⭐
New game on Thursdays. It's Game Sloth 2.0!
info@gamesloth.com tell me your favorite game so I can add it asap. Tell your friends. Over 200,000 happy gamers! Thank you for playing.
Game Sloth Friends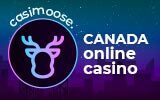 Classic web games from the original site:
Cube Field
FMX Team
Kitten Cannon
Mini Putt
Helicopter Game
Age of War
Our website is over 17 years old, but we still add the freshest new games to our site. We currently add html5 internet games that will load within most modern browsers. Also, we are reviving some of the older classic web games, so that they will work in your browser again. If you found a new game, please send us an email, and we'll add it. If we're missing an old favorite game, let us know and we'll get it back online.
Players Online:
38